Sometimes gemstones don't have the most attractive names...
Posted on
even if they are unusual and stunning stones…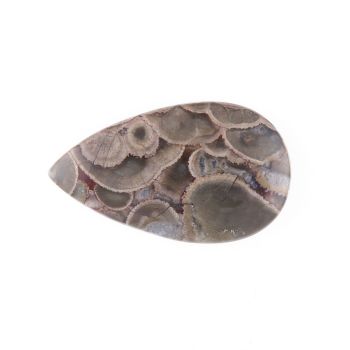 This is mushroom ryolite – the patterning on these are just incredible but I feel perhaps it could do with a Tiffany-style marketing rename (as they did with marketing blue zoisite as Tanzanite, although I don't think there is anything wrong with blue zoisite!).

Ryolite is an igneous rock (solidified lava) and these mushroom-like formations consist of bands of quartz and feldspar. Definitely an unusual stone!