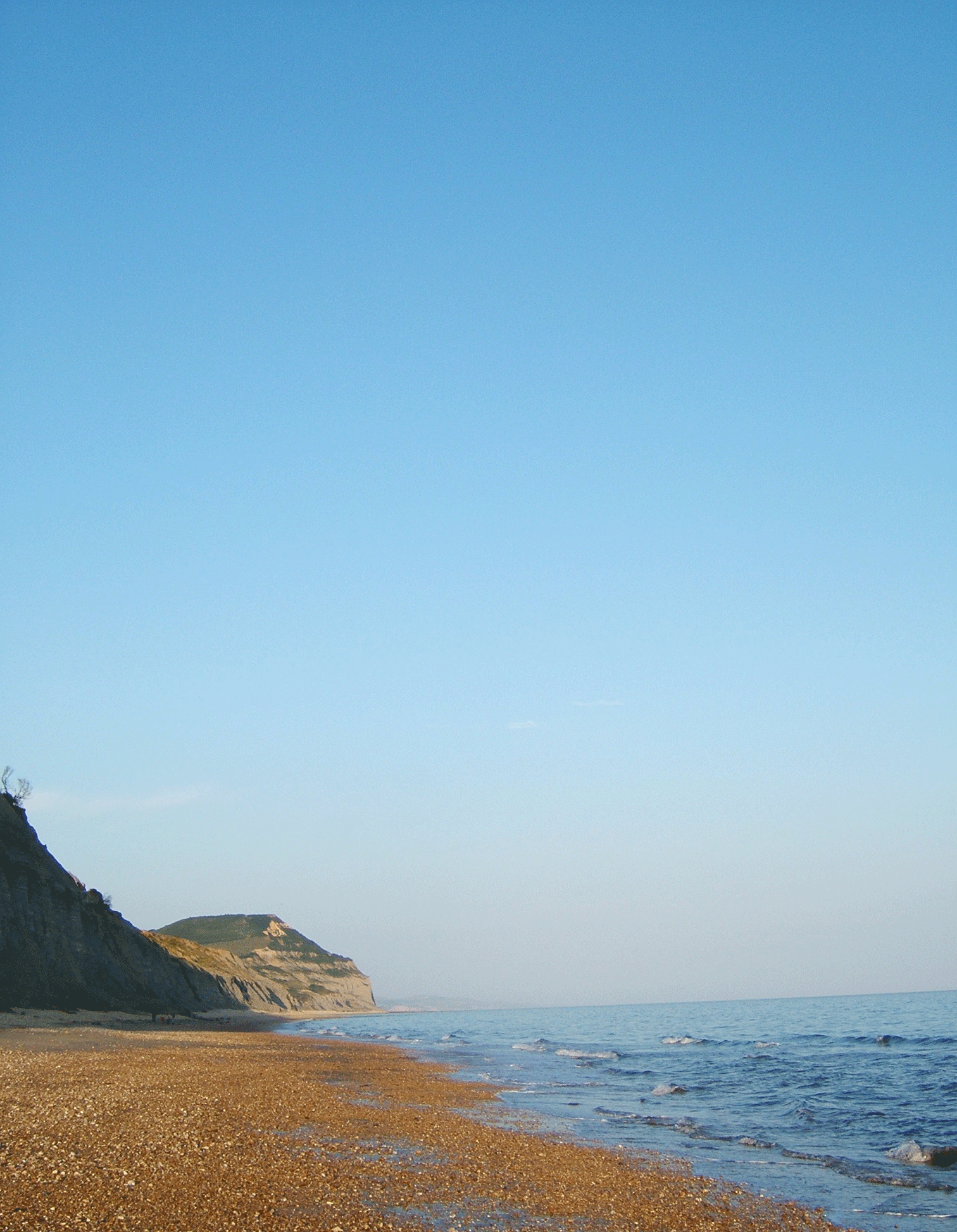 Where did it all start?
Obsessed with jewellery and gemstones, I have been designing and making jewellery since 1995. Over the years I have attended courses with tutors who are specialists in their field, learning about their techniques and then coming back to my workshop to practice and assess how they might develop and enhance my designs. Some are incorporated straight away while others sit waiting for their time but they have given me a wide skill base to draw upon when teaching.
My love affair with stones started when I was small, spending many happy hours collecting pebbles on the beach. The stones may have become more expensive over the years but I'm still fascinated by them and have studied both coloured stones and diamonds with the Gemmological Association of Great Britain, of which I am proud to be a Fellow, and I continue to love researching and learning more about gems every day.
Do you make all the jewellery you sell on your website and at shows?
I certainly do!
Carefully selecting the gemstones as part of the design process is very important to me - my training as a gemmologist allows me to choose the best stone for a particular design while my training as a jeweller provides me with knowledge of metals and how they can be worked to exploit their strengths, while being aware of their limitations. Bringing the two together ensures a comfortable and wearable piece of jewellery that can be worn and enjoyed for many years.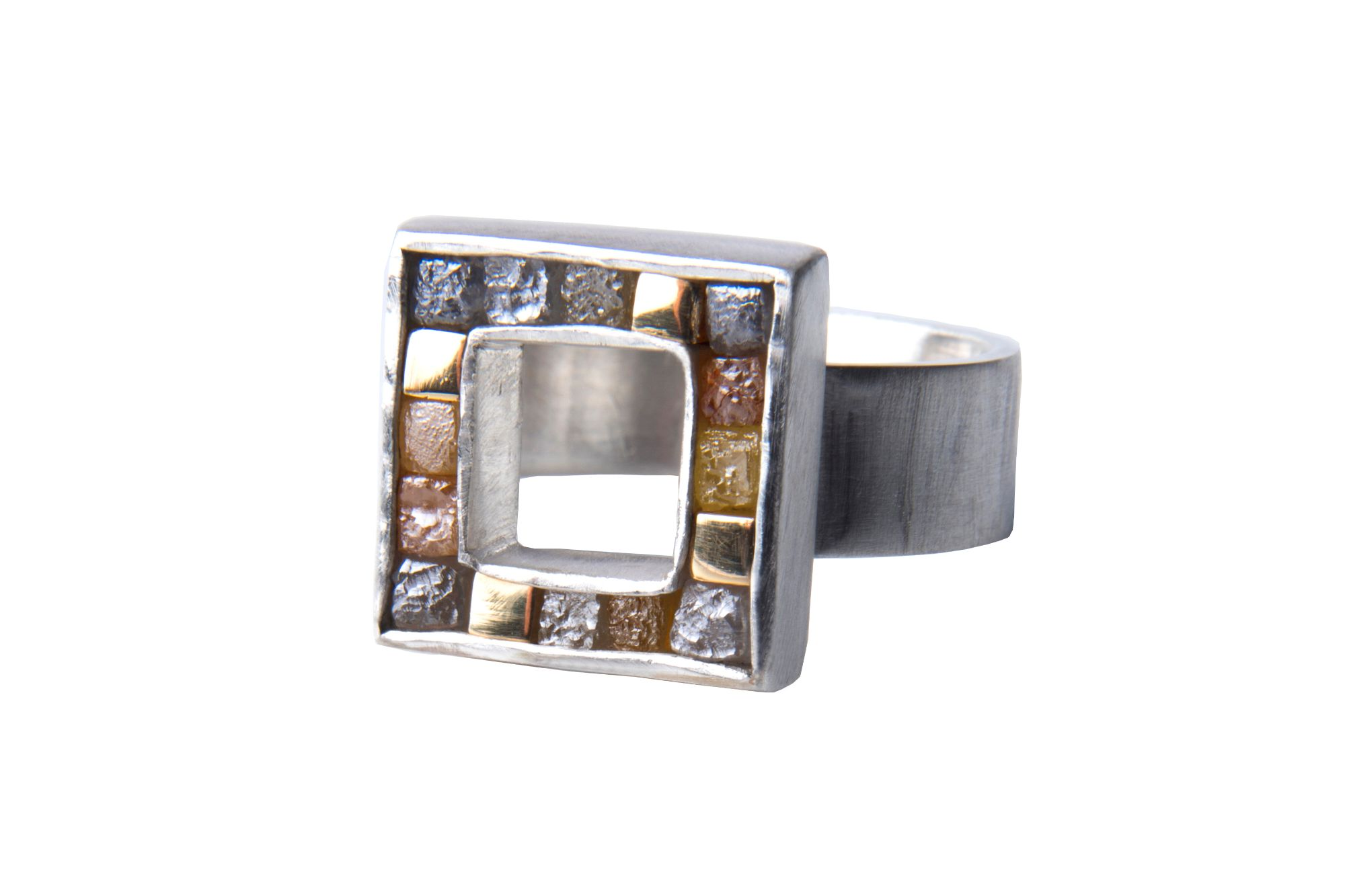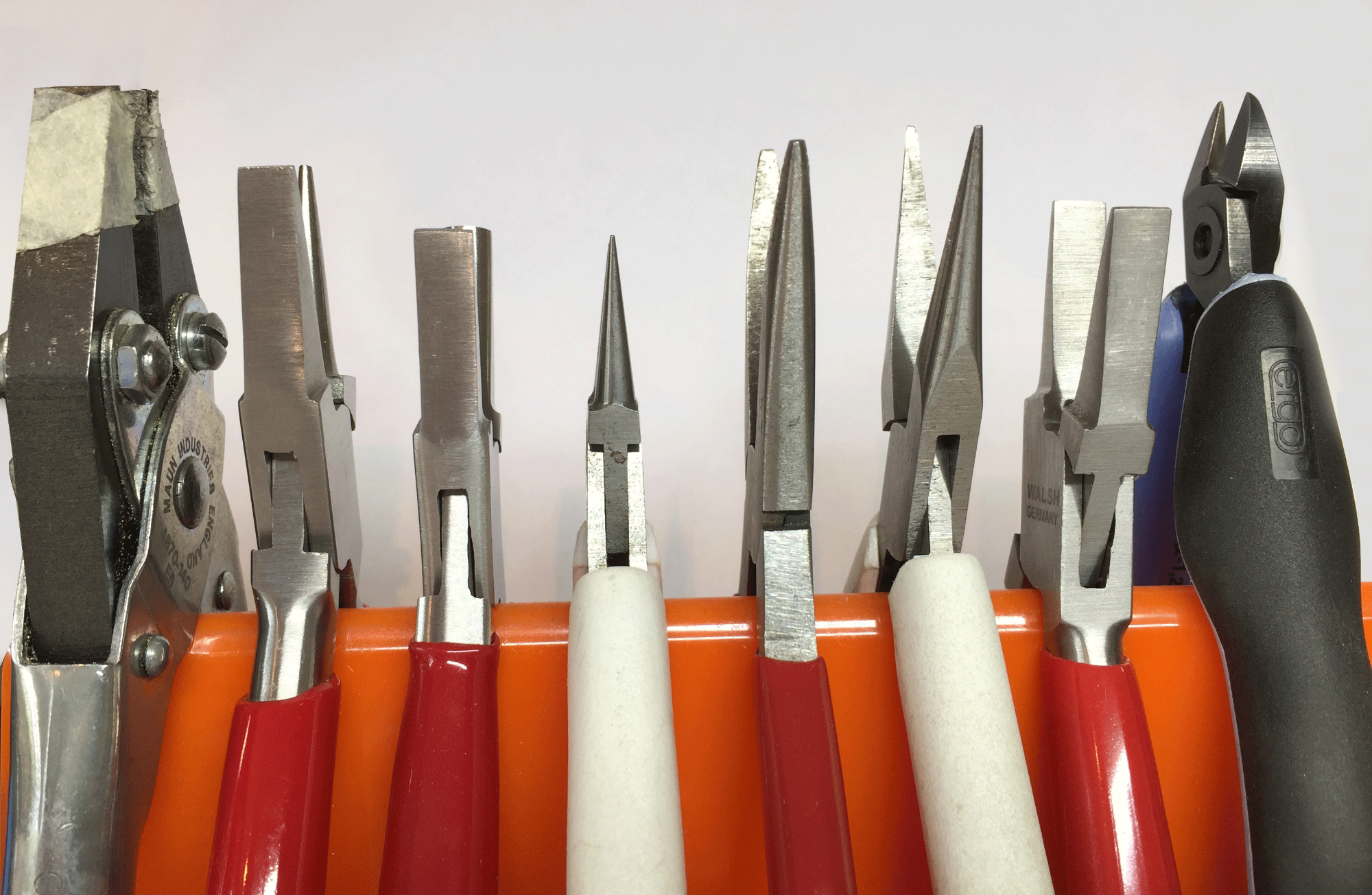 Why do you make your jewellery by hand?
It may seem strange in these technology biased times but I make all my jewellery by hand because that's what I love to do! I have tried designing jewellery using CAD and having the pieces cast, but when they came out of the casting process they were just a piece of metal...
When I make a piece of jewellery by hand, I have a real connection with it - having designed it, chosen the metal and gems and then constructed it I feel that with each design decision, pass of the file or tap of the setting punch, a little of me goes into each piece. It is very special to then see a customer make a connection with one of those pieces.
Tell us a little more...
Take my ammonite bracelet as an example (I know, I shouldn't have favourites but I wear the 15-year-old prototype most days). Every link is made by hand... madness in these mass-produced times but funnily enough the links aren't suitable for casting. I did try as an experiment but the casting wasn't successful because of the negative shape inside the oval.
This design is very special to me and I believe it's worth all the effort of making it by hand – it also means that each piece of jewellery I make really is unique!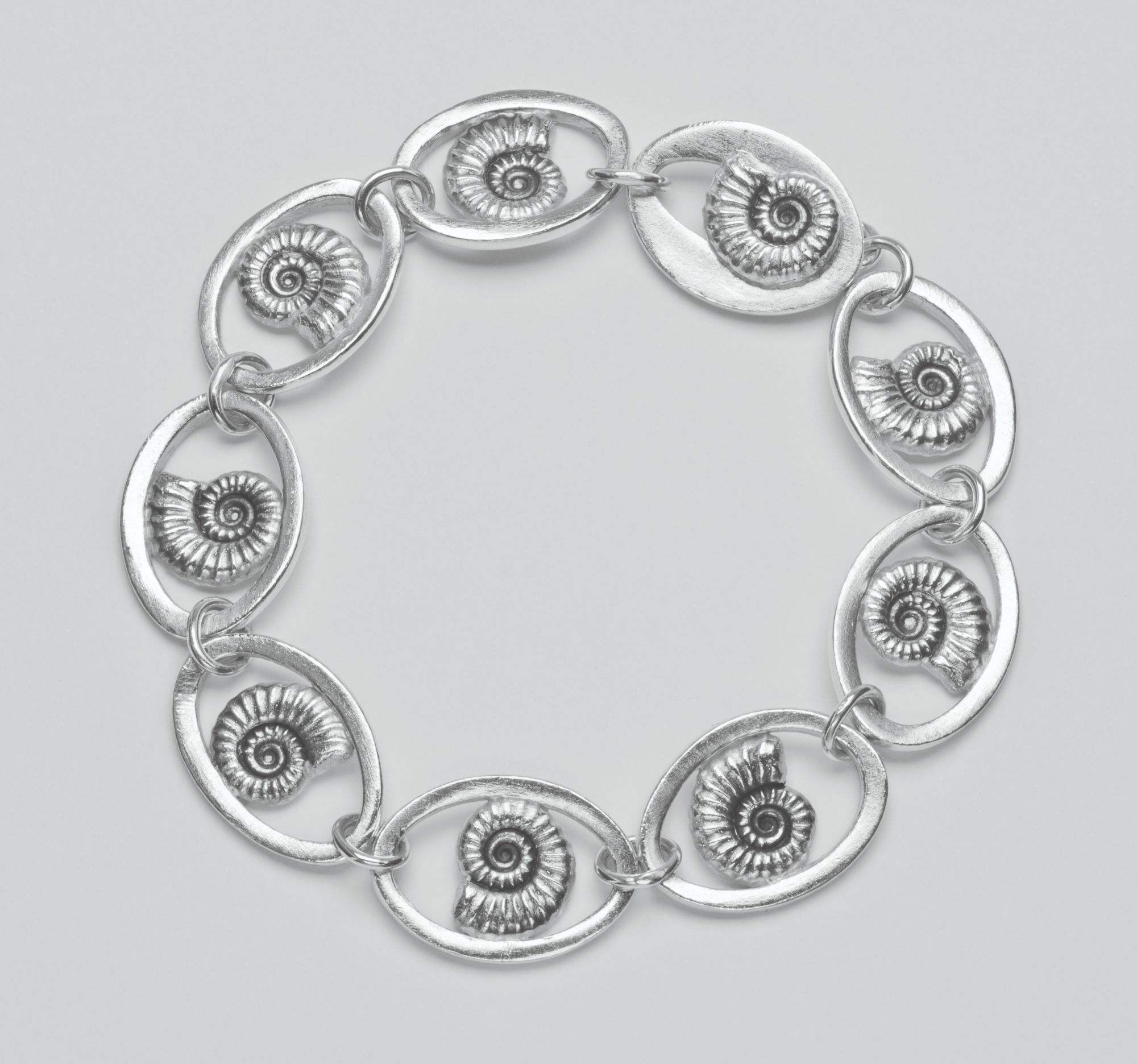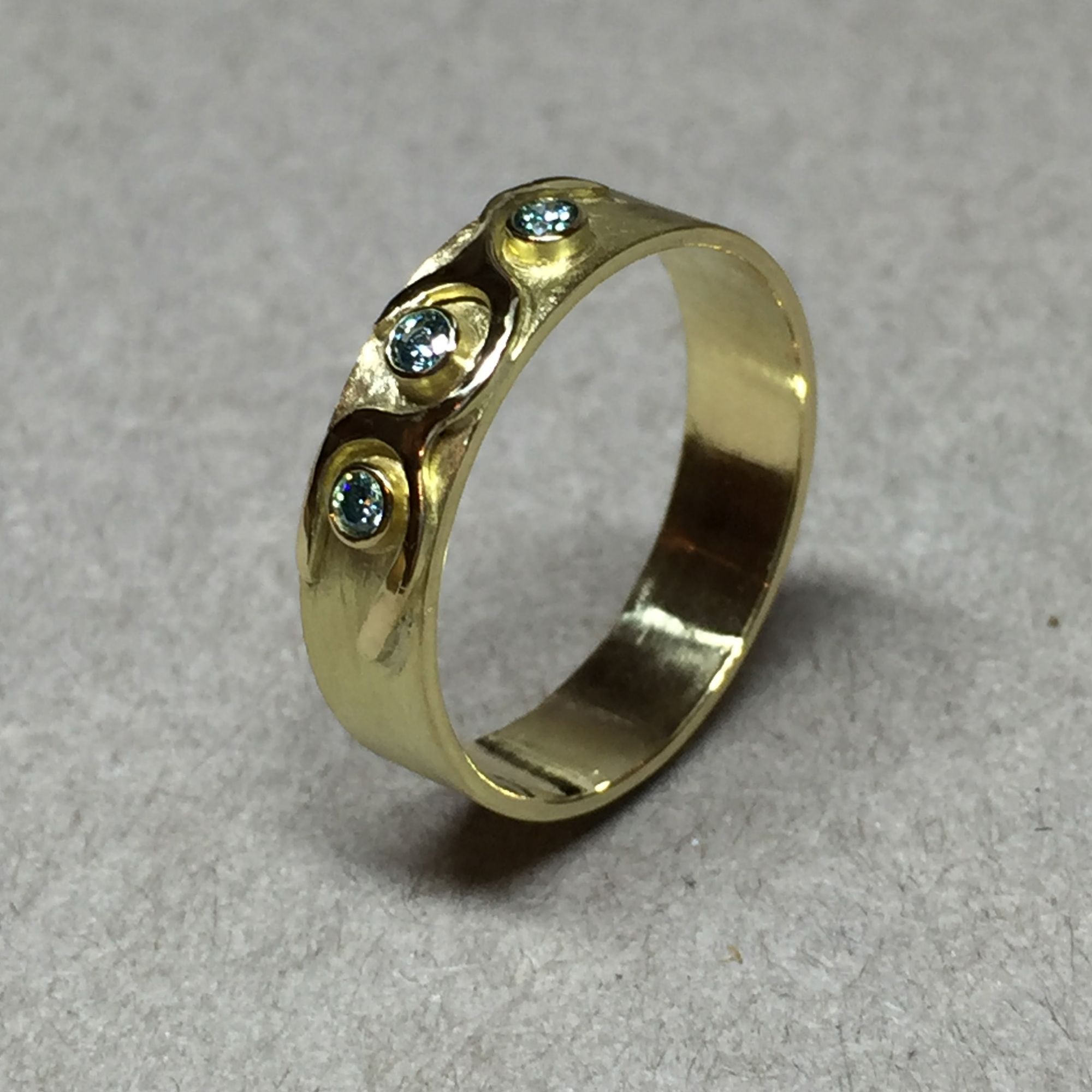 Do you ever work in gold?
I do occasionally - it is a real treat to work in 18ct white or yellow gold - I love the rich buttery colour of 18ct yellow gold and the deep, gunmetal grey of 18ct white gold. Mixing that with gemstones, particularly diamonds is wonderful!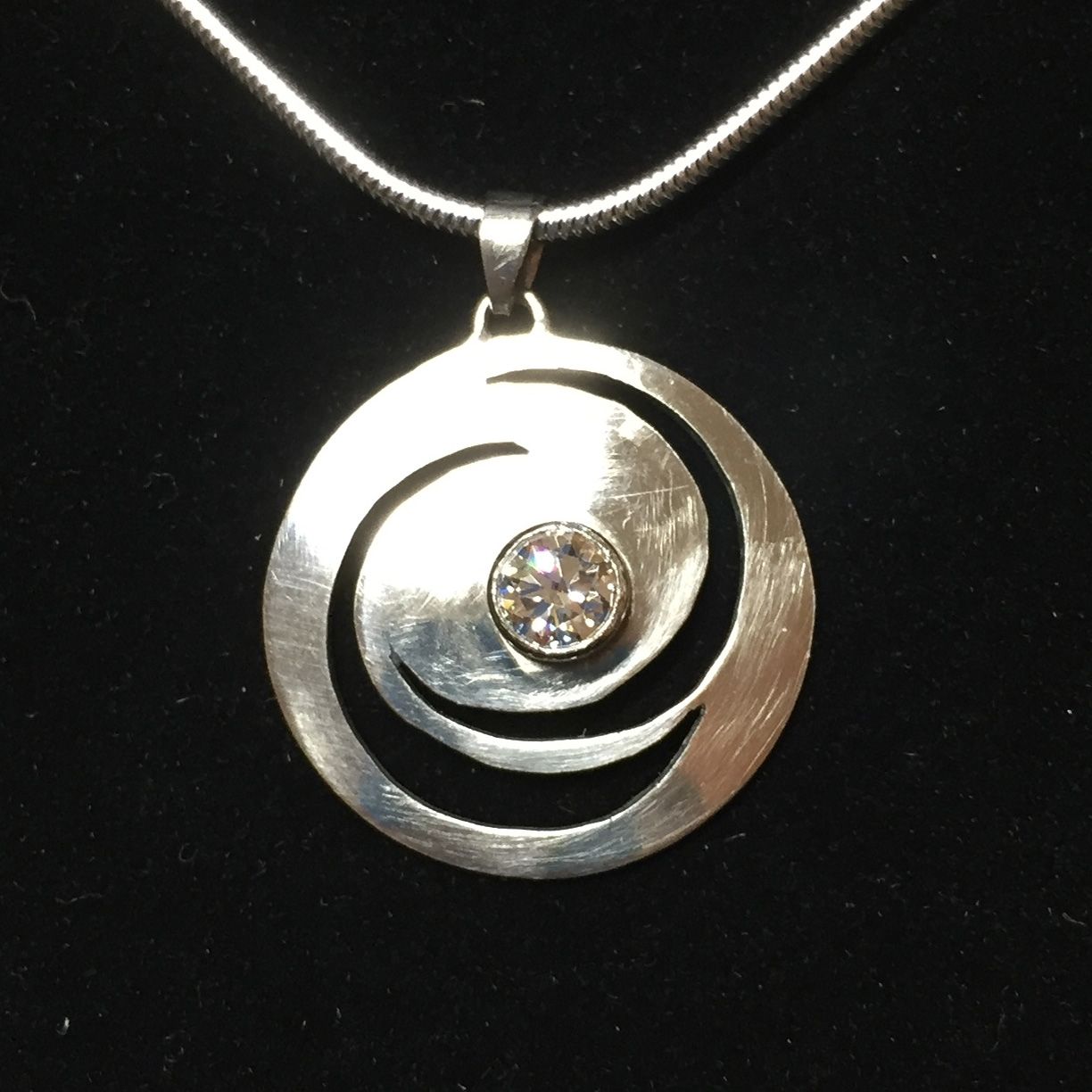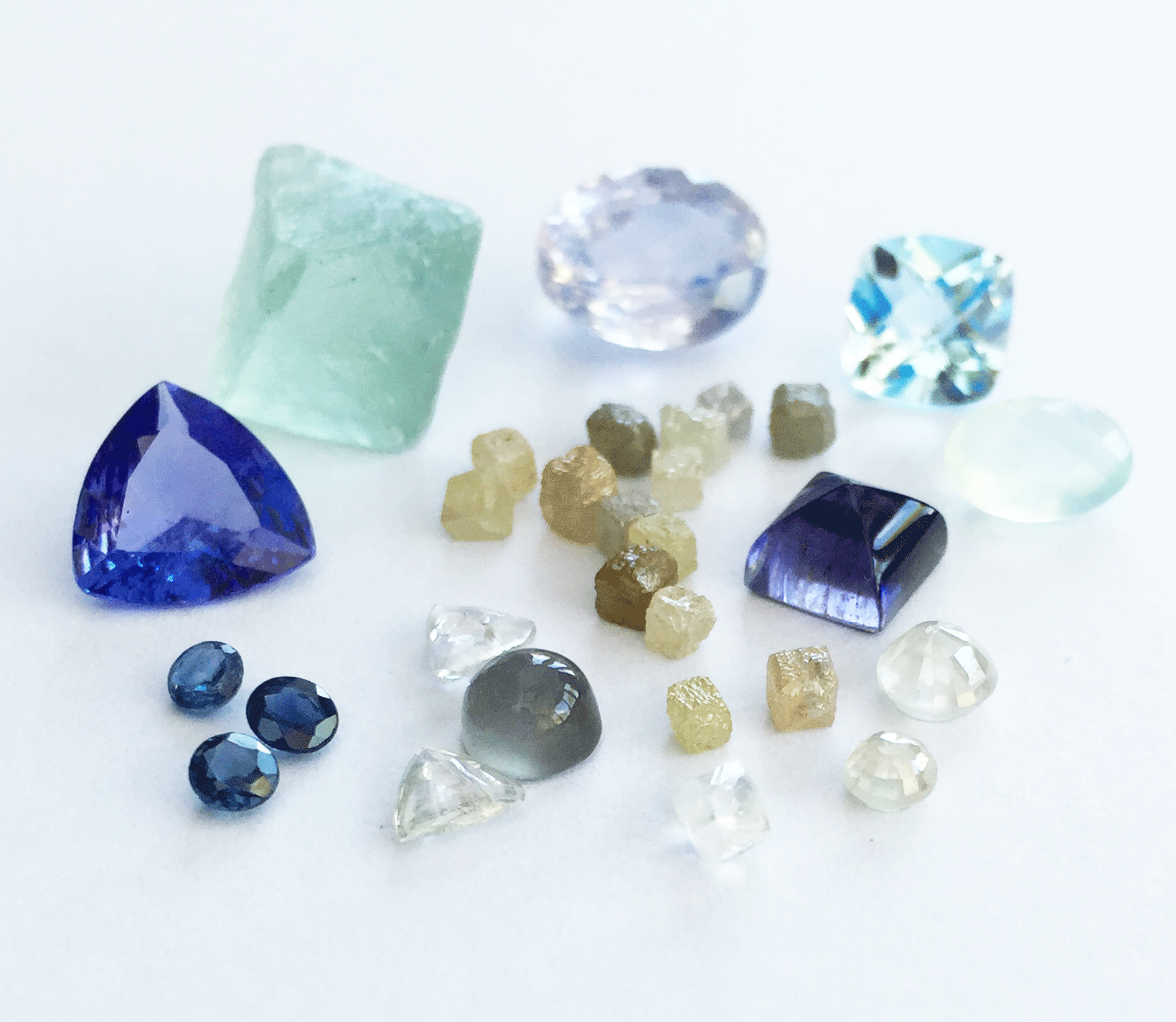 Why do I see gemstones on your website described as treated or manmade?
As a gemmologist, one of the things I am passionate about is giving my customers as much information as I possibly can about the stones they are buying and being very clear about whether they are natural, synthetic, treated or manmade. I don't have an issue with any material being used in jewellery, as long as this type of information is disclosed so that customers may make an informed purchase.
What do these descriptions mean?
Natural - materials that have been formed completely by nature without human interference/intervention (other than any cutting and polishing)
Synthetic - materials that are partially or completely made by man which have the same chemical, physical and optical properties as their natural counterpart
Imitation or simulated - materials that are partially or completely made by man which imitate the appearance of natural materials without having their chemical, physical and optical properties
Treated - materials (natural, synthetic or imitation) which have been treated to alter their appearance or durability
Manmade - I have used this term to describe goldstone and blue goldstone as, although goldstone could imitate sunstone and blue goldstone could, at a stretch, possibly imitate bloodshot iolite, customers may have come across these goldstones before and I wanted to be very clear that they are not natural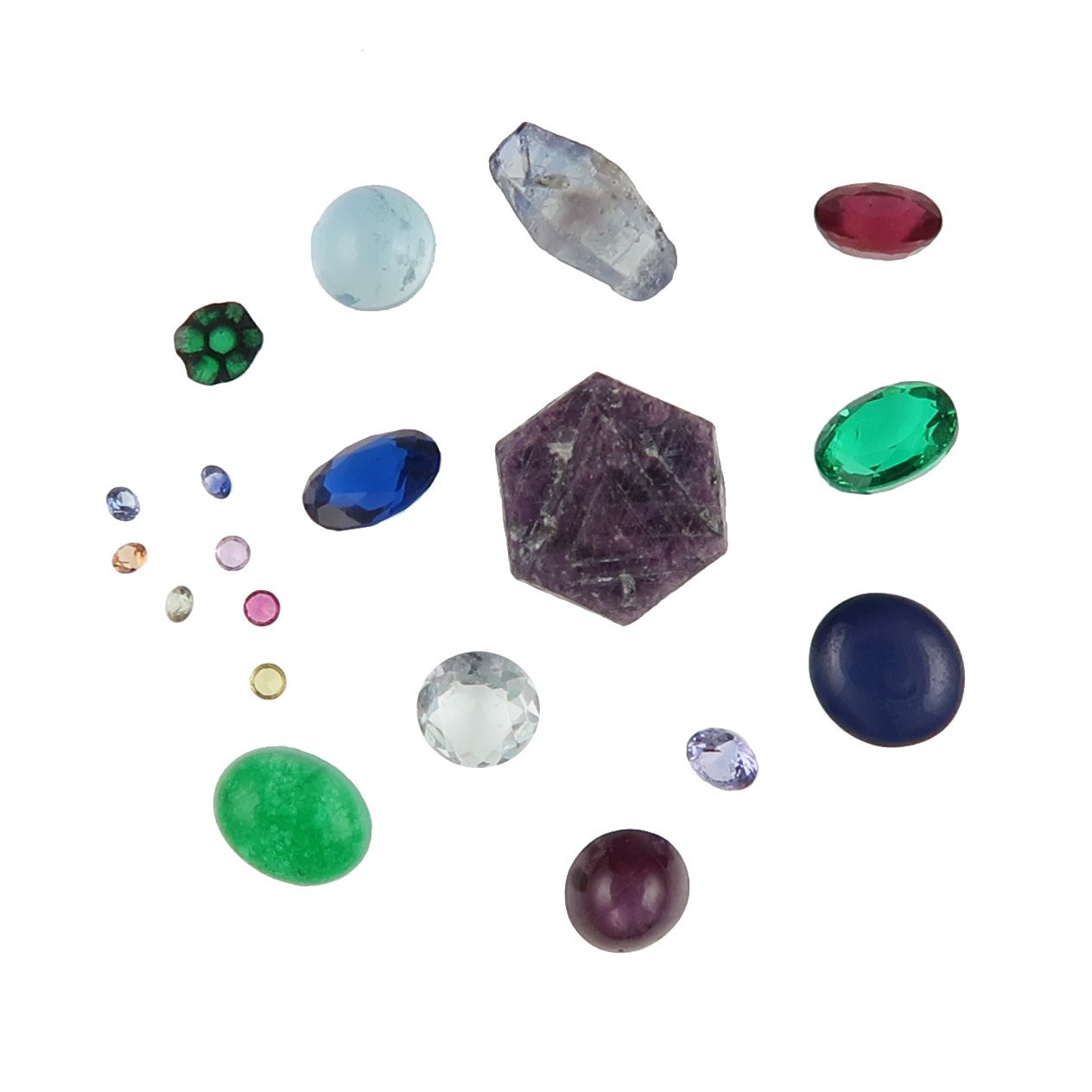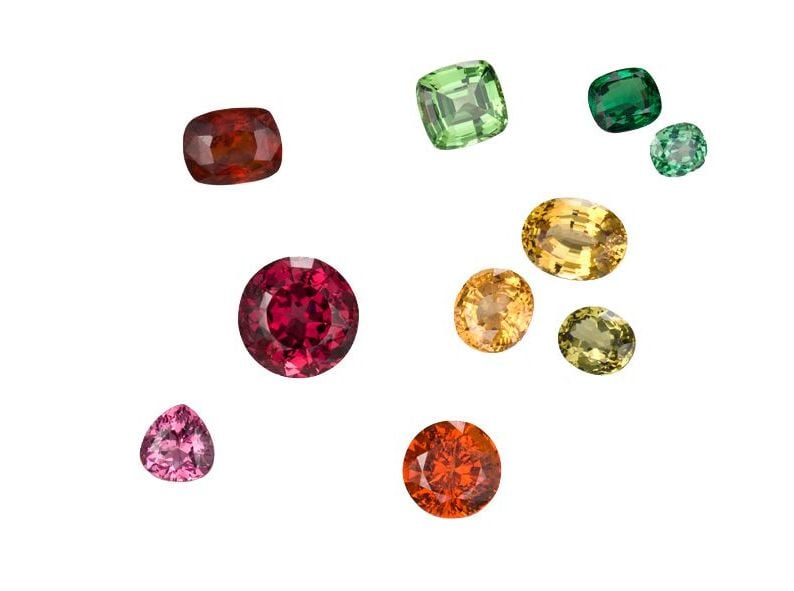 Why is this important to you?
It is important a customer can feel confident that they receive what they believe they are purchasing.
Before adding a spinel to my teaching kit I quickly checked it would be a good example... It did not behave how a spinel should so I carried out the full range of tests to discover it was an almandine garnet...
This is important, not just because I had been sent a different stone to the one I had bought (they were both red faceted stones after all) but I had been sent a stone that was worth less than the one I purchased...
So, what does all this really mean to you...
Whether it's a treat for themselves or a gift to mark a special occasion, every time a customer chooses a piece of my jewellery that's a very special feeling because they have chosen to invest in something I have created. Equally, sharing my passion for jewellery and gems with my students and watching them create their own work is amazing - seriously, job satisfaction doesn't get much better than this.
I love what I do - designing the pieces and sourcing unusual stones, making the pieces of jewellery by hand. Being able to combine both my love of jewellery making and my obsession with gemstones is a very special privilege...
having the opportunity to share this passion with customers at shows and with students in my classes is, without doubt, the icing on the cake. And I do love cake...
Thanks to Unsplash and Natallia Nagorniak for this fantastic cake image