Are all gemstone treatments permanent?
Posted on
Sadly they are not...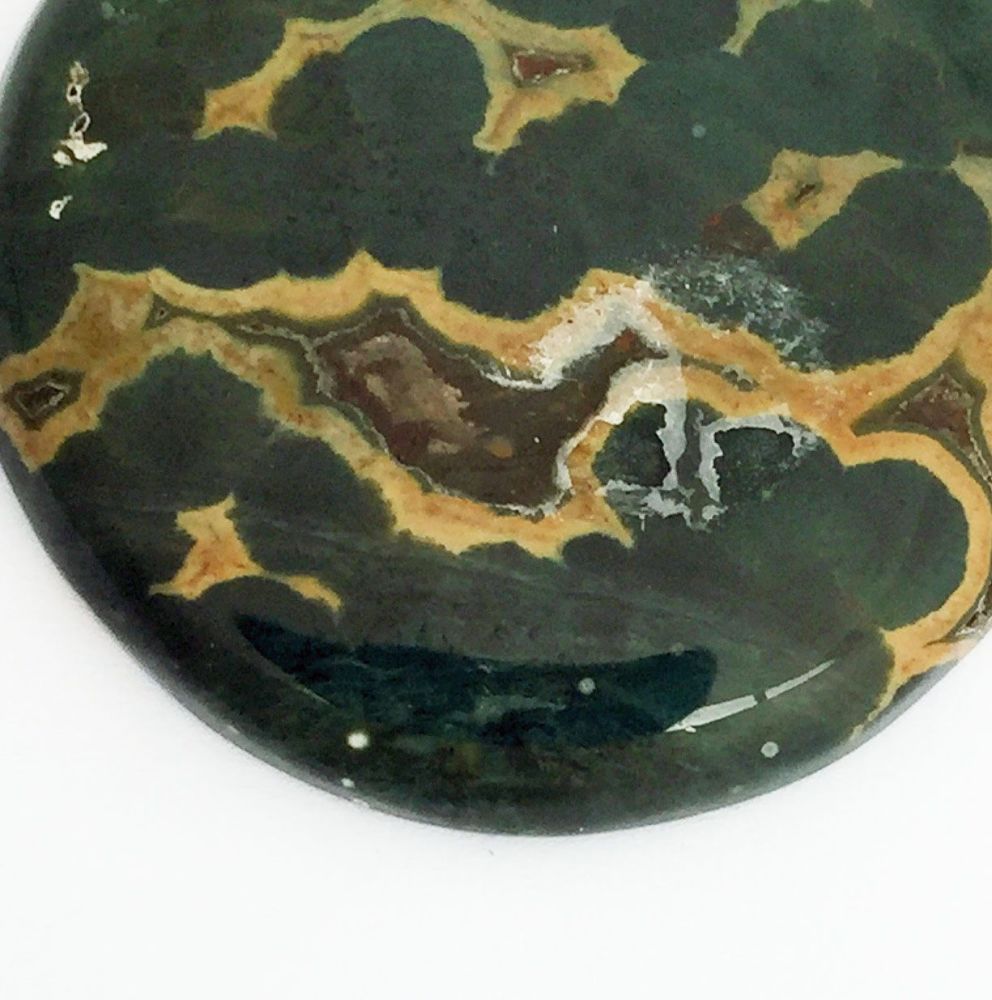 When I saw this ocean jasper, I thought it looked like dragon skin so made a little purchase (while on the internet looking for interesting stones for the 'buyer beware' boxes in my teaching kit).
Sadly, the stone has been coated with resin which has now started to peel off...
Treatments are common in gemstones and can be permanent and stable or not… and this one definitely isn't. Another one which has made its way into the teaching kit, but into the example treatment boxes – oh well, at least I get to keep it!