Have you seen hemimorphite...
Posted on
a shade of turquoise-blue that a lot of turquoise would aspire to be!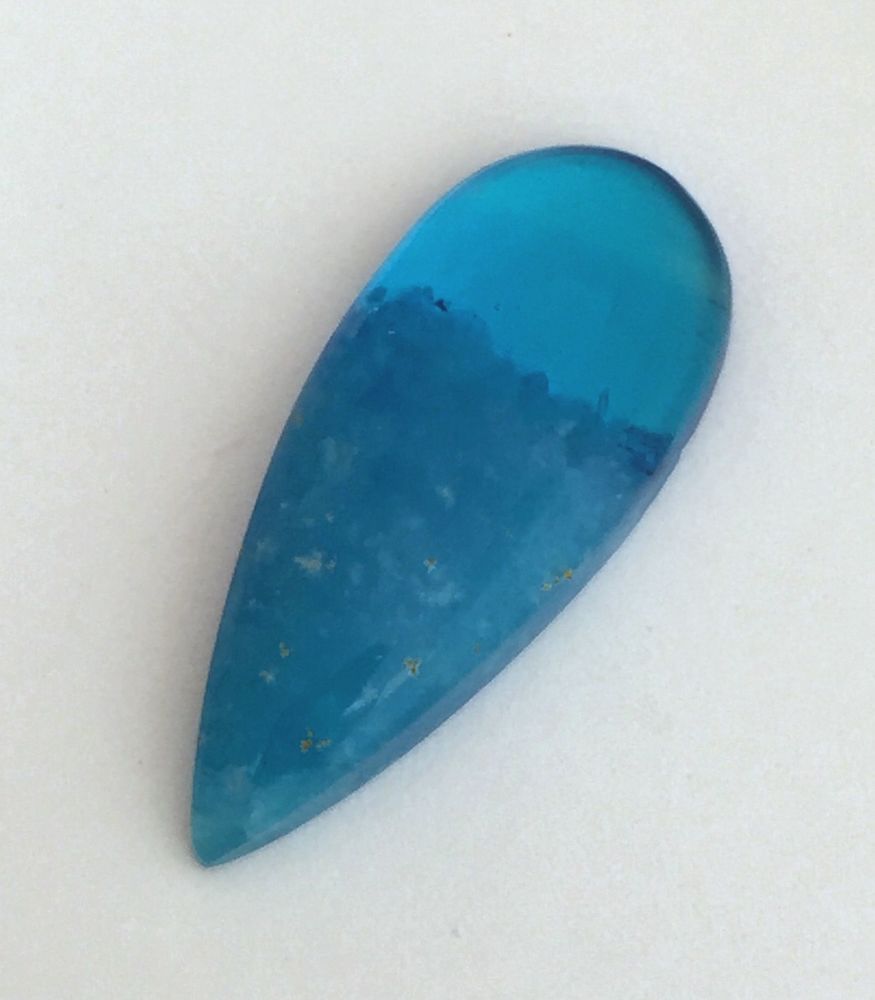 This amazing blue stone is Hemimorphite, a silicate mineral and one of the silicate group that make up 90% of the Earth's crust.
I still have trouble getting my head around the fact that it is a component of calamine – that horrible, chalky pink lotion that you were smothered with when you had chickenpox!

This example is partly translucent and partly transparent... which is why it has found its way into my little box of treasures!
It also has tiny, silver or off-white coloured star-like inclusions...
Isn't it amazing how you can research for ages, talk to lots of people, look and look for a piece of information…

only to discover the answer when you've been tempted off down a rabbit hole on Instagram!

I love these inclusions but hadn't been able to find out what it is… until I saw a photo of a stunning piece of rough Hemimorphite on Instagram and decided to see how much it cost… only to find another piece on their website with a perfect star-shaped crystal of this mineral on the outside!!!

I would love it for my collection but two problems… a) budget and b) it looks a little fragile to survive life with my other lovelies...

Anyway… the elusive inclusion is… Cerussite!