Brookite in quartz...
Posted on
another unusual stone from my little box of treasures...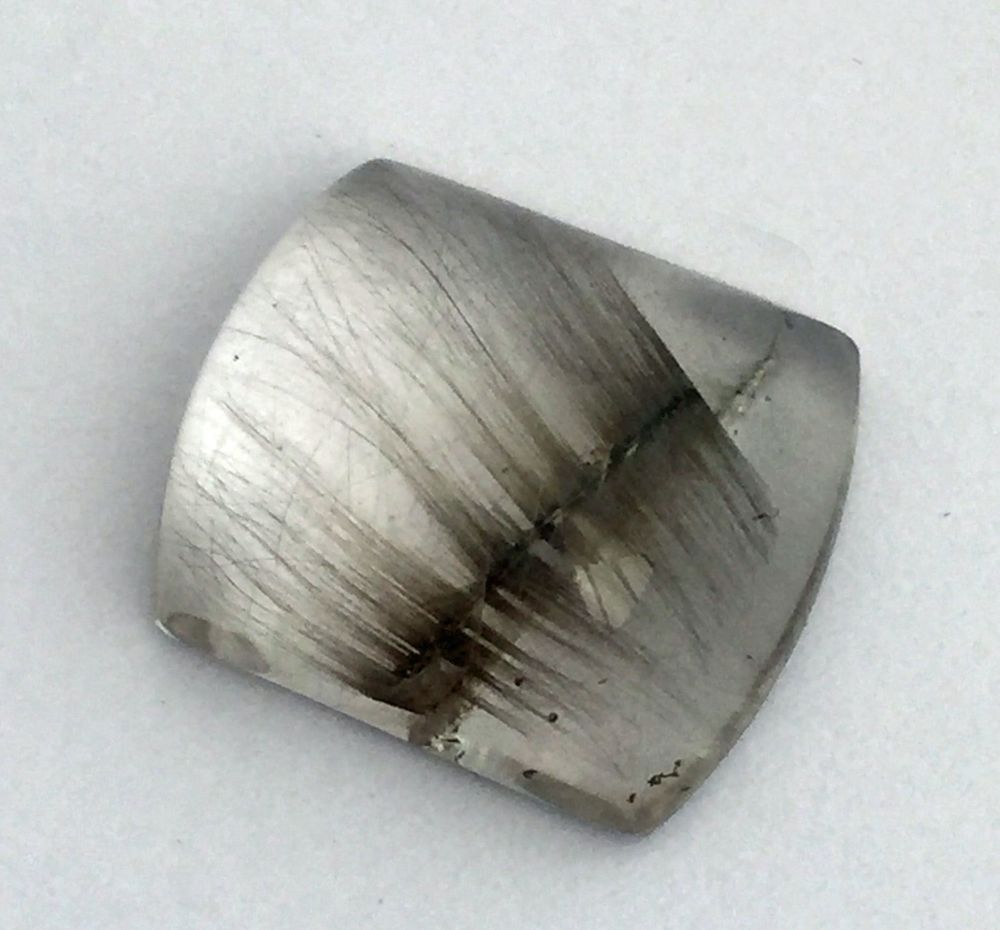 This amazing stone is colourless quartz or rock crystal with brookite inclusions. Brookite and the more common mineral, rutile (seen in rutilated quartz) are both titanium dioxide but polymorphs as they each have a different crystal structure (the 3D arrangements of their bonded atoms).

The brookite in this piece of quartz has a dark silvery metallic lustre which reflects the light as the stone is moved and if I'm honest, it does bear a passing resemblance to a bottle brush...

According to the National Museum Wales, Brookite was first discovered in North Wales in 1809 and is named after the British mineralogist and crystallographer, Henry James Brooke.
For me, research into gems always turns up something interesting and often sends me off down different avenues to discover even more!