Amethyst colour zoning...
Posted on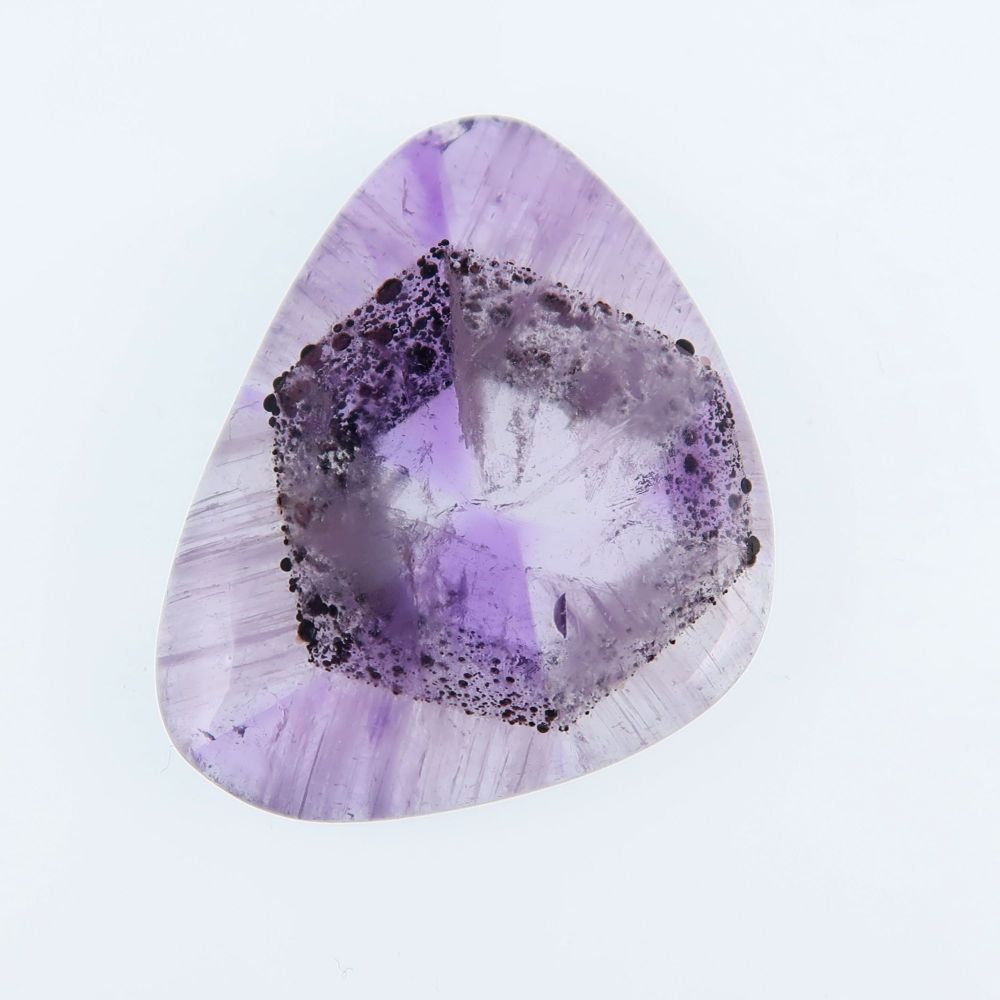 Crystal structures are amazing to study… even if I only know a little about the 7 crystal systems gemmologists use for classification purposes.
With so many inclusion-free amethysts available and the difficulties involved in identifying whether they are natural or synthetic, I particularly like those with inclusions which give us a hint of their crystal structure.
This one is beautiful, not only for the dark inclusions which echo the 6-sided crystal form, but also for the characteristic colourless and purple colour zoning within the centre (associated with Brazil twinning for anyone interested…). Then there are the fibrous inclusions that radiate out from there and gently catch the light as the stone moves…

While an inclusion free or 'clean' stone may be for some, these inclusions add so much more character as far as I'm concerned – just love them!