Why is this stone called K2...?
Posted on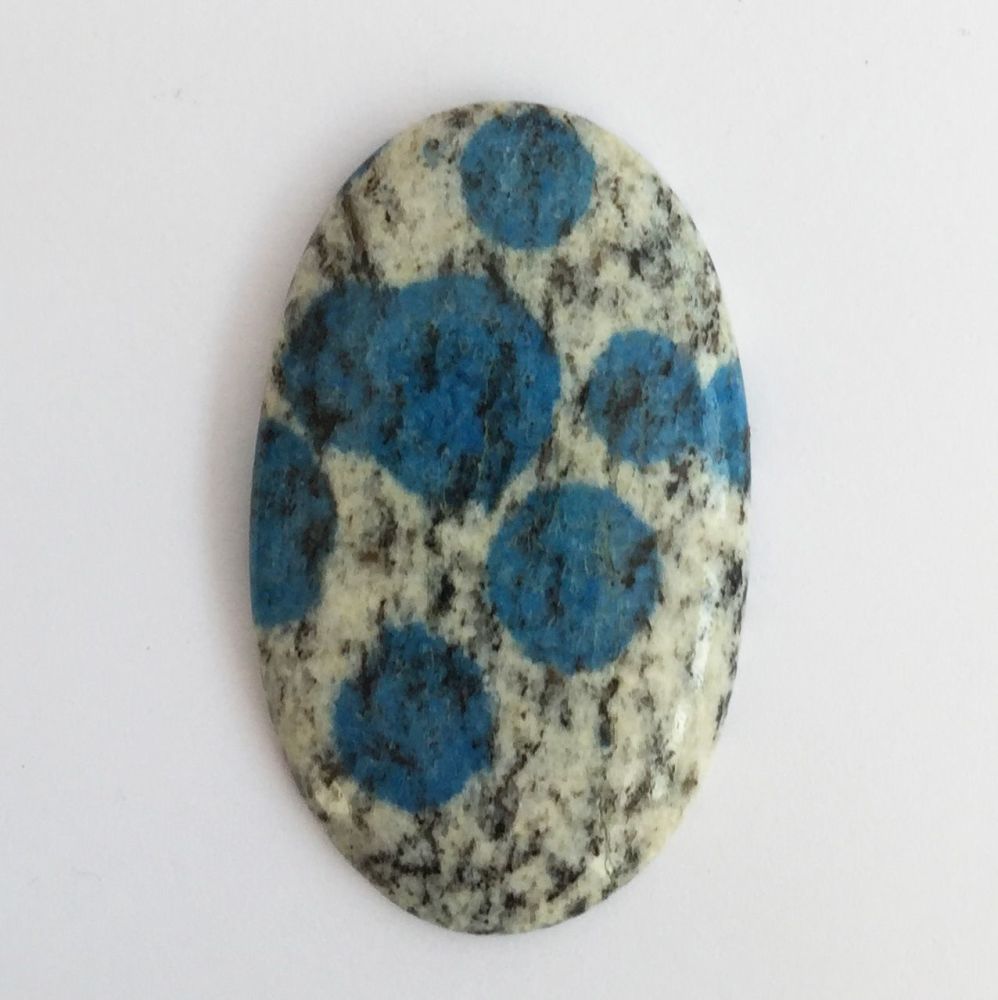 Here's another unusual stone and a bit of a favourite of mine.
K2 granite (sometimes incorrectly called K2 Jasper) is a white granite consisting of quartz, white feldspars, and biotite, but what makes it so unusual are the blue 'ink' spots within it. These are blue azurite that has formed naturally in the gaps of the granite's structure, after the granite itself had solidified. It is only found near the base of K2 mountain on the China/Pakistan border (K2 granite - imaginatively named I know…). At a show, I can still see the look of disappointment on the lady's face when I had to inform her that I hadn't personally been to K2 to collect the stone in the pendant she was looking at… I'm definitely more of a workshop person than a mountaineer.
Wouldn't a kitchen worktop made of this look amazing! I'd settle for a chopping board though…