A trio of turquoise… or are they…
Posted on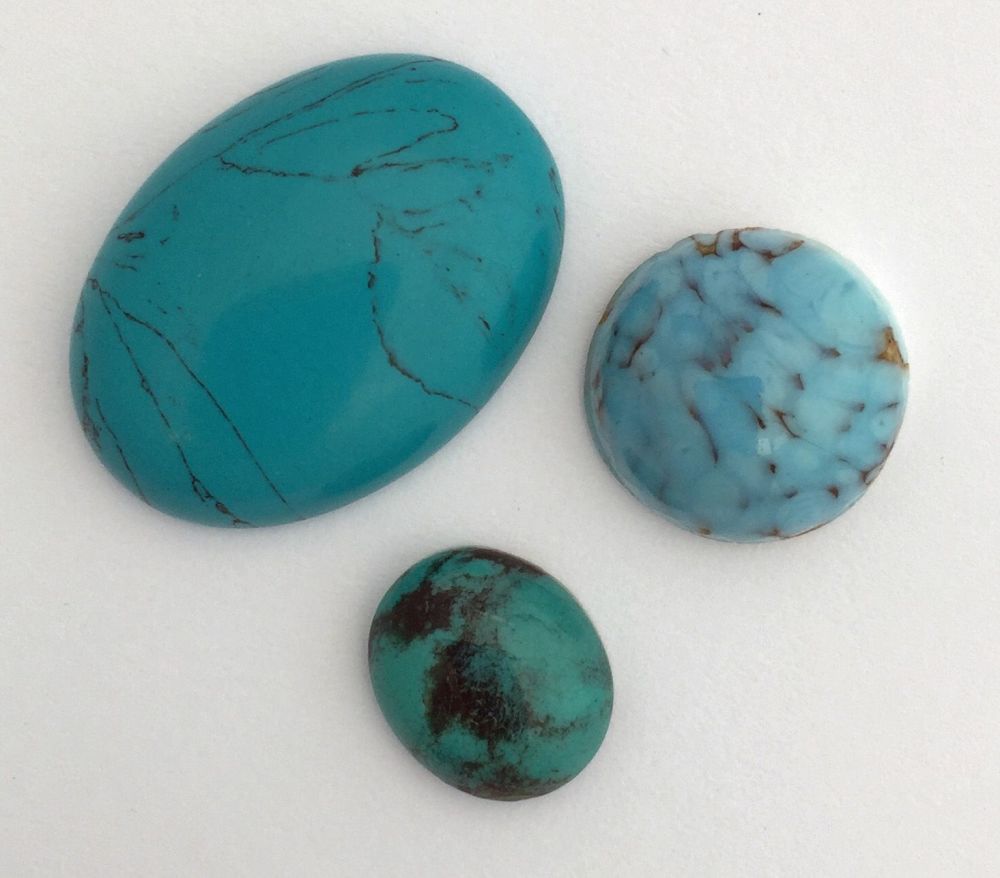 This little collection shows a natural turquoise cabochon, a 'synthetic' turquoise and an imitation turquoise made of glass.
The largest stone on the left is the 'synthetic' turquoise which has been created by sintering powdered material and doesn't have any of the physical, optical and chemical properties of natural turquoise – really this is an imitation or simulated gemstone.

The stone at the bottom is a natural turquoise showing a lot of dark matrix and the stone on the right is the glass cabochon imitating turquoise. When you can see this one in person it is very obvious it is not natural turquoise as the lustre is vitreous and just looks too shiny for natural turquoise which has a waxy or dull vitreous lustre and the markings within it are little areas of different coloured glass.

Dyed howlite and magnetite can also be used to imitate natural turquoise and I have also read a report where a turquoise stone had a mix of crushed pyrite and resin introduced as simulated matrix… as ever, if in doubt of what you are being offered, it is always worth buying from a dealer you know and trust.