Ever heard of Charoite?
Posted on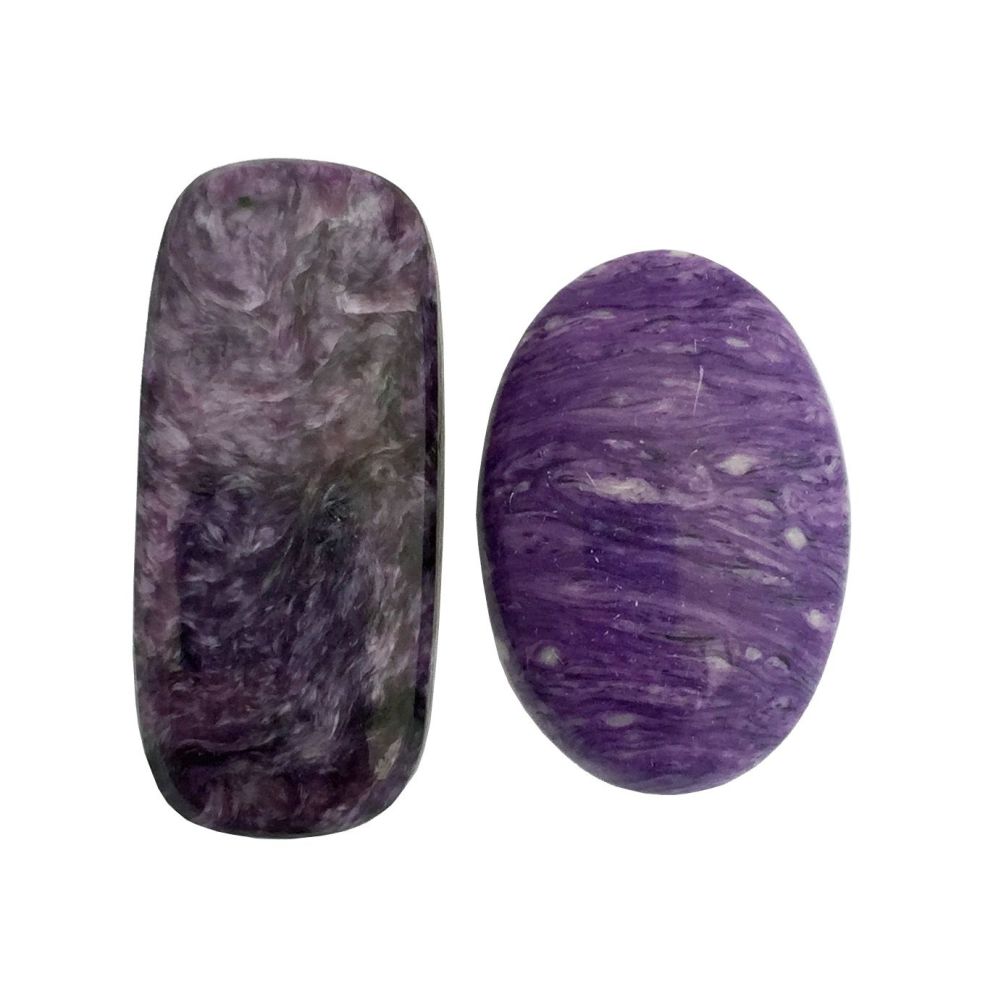 Charoite was first discovered in the 1940s and is only found in the Chara river area of Russia, from where it gets its name.
The swirling patterns of varying hues of purple and violet, sometimes interspersed with black or yellow mineral crystals, are due to the complex, interlocking patterns of its fibrous crystals.

With a hardness of 5-6 on the Mohs' scale this stone works well in necklaces, earrings and brooches but I would think carefully before using it in a ring or bracelet.

The photo shows a natural charoite on the left and a simulation or imitation made of resin on the right. Always good to know if there are imitations on the market to keep an eye out for!