Have you heard of Mojave Turquoise?
Posted on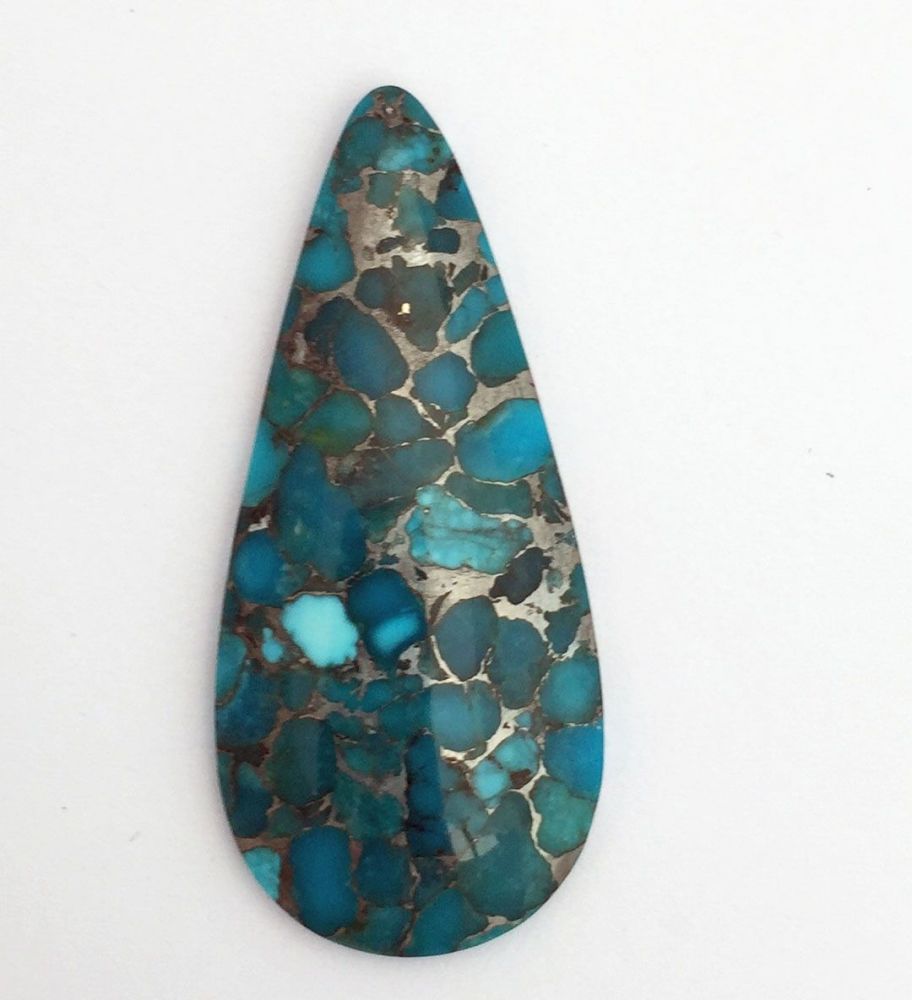 So, what exactly is Mojave Turquoise?
These stones are a mix of natural or dyed turquoise pieces, set in a metallic effect resin matrix. I have also seen these with purple or green dyed turquoise pieces and different coloured metallic effect matrix. Gemmologists describe this as a composite stone – 2 or more natural or man-made materials joined together to give the appearance of a single stone.