Astrophyllite - an unusual gemstone!
Posted on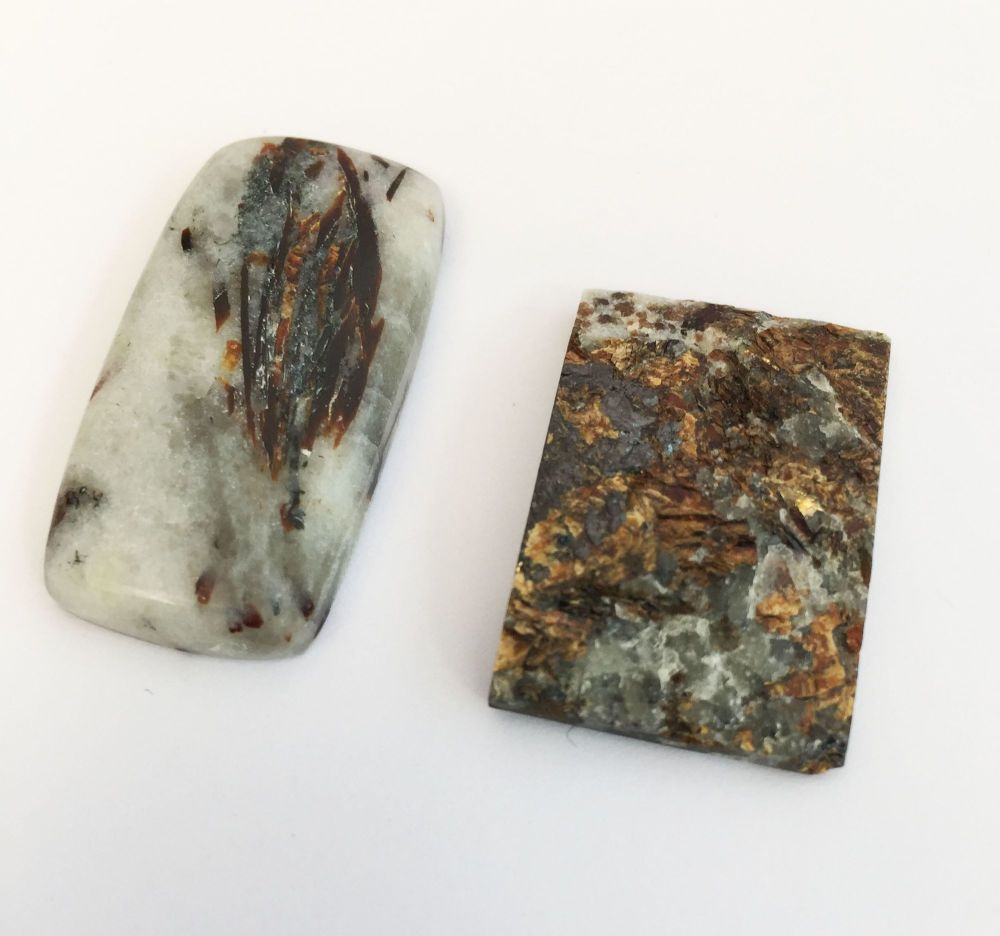 Let's have a look at an unusual gemstone for something a little different.
These stones are astrophyllite – the stone on the left is polished while the stone on the right is unpolished.
Astrophyllite is a hydrous potassium iron titanium silicate mineral (easy for you to say!). With a Mohs' hardness of 3 it is not suitable for rings or bracelets but can be used in pendants, brooches and earrings. It is a brittle stone and has perfect cleavage – something for the jeweller to respect while setting this stone!
They can be found in igneous rock in localities such as Canada, Colorado, Greenland, Norway and Russia. I do like an unusual stone…