Fake rutilated quartz/lapis lazuli doublet
Posted on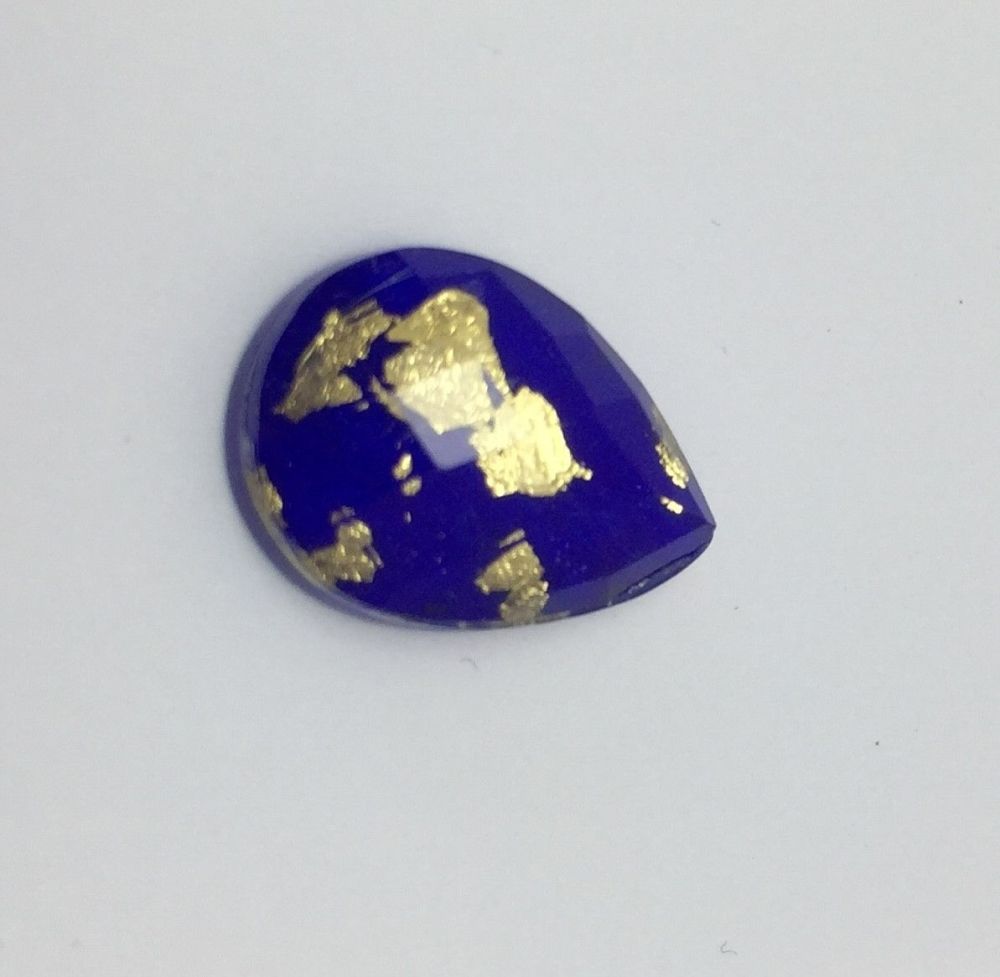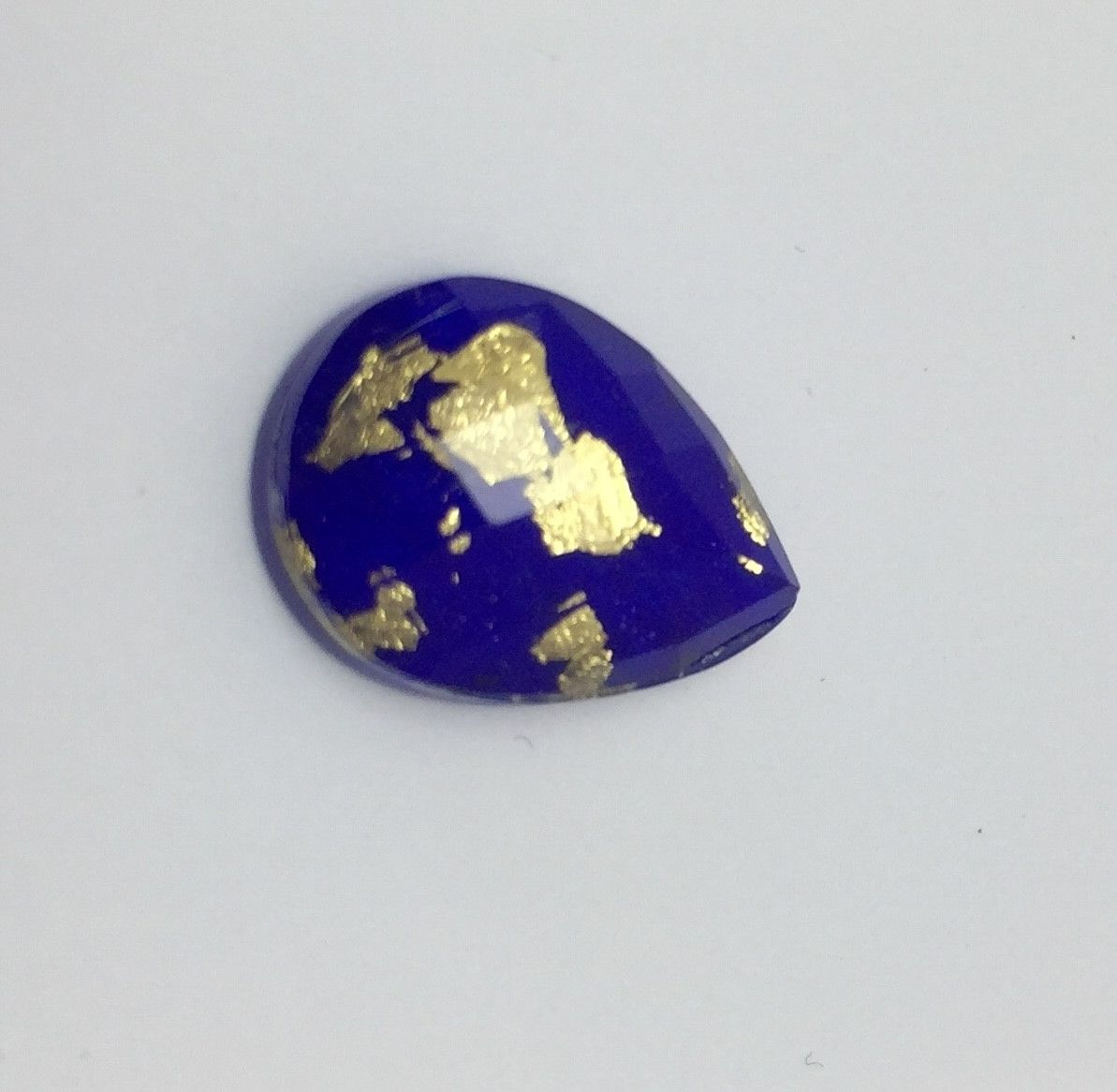 Rutilated quartz and lapis lazuli doublet... or not...
I've picked another one from the 'buyer beware' box, although this one didn't come with a certificate and isn't very convincing.
This was described as a rutilated quartz/lapis lazuli doublet. A doublet is a man-made composite stone where 2 or more natural or man-made materials are joined together to give the appearance of a single stone.
Rutilated quartz is the colourless transparent form of quartz, rock crystal, which has golden needle-like rutiles present as inclusions. Lapis Lazuli is the gorgeous deep blue stone which is a combination of lazulite, calcite and pyrite (the golden flecks you see within the stone).
These 2 in combination are stunning with the deep blue of the lapis highlighting the golden rutiles… sadly this is a colourless piece of glass glued to a blue piece of glass with bits of gold-coloured foil in the glue plane (you can see the layers from the side of the stone). This cost £6.44 and isn't very pretty but if you find this combination in natural stones it can be stunning!