Rainbow Calsilica - what a story!
Posted on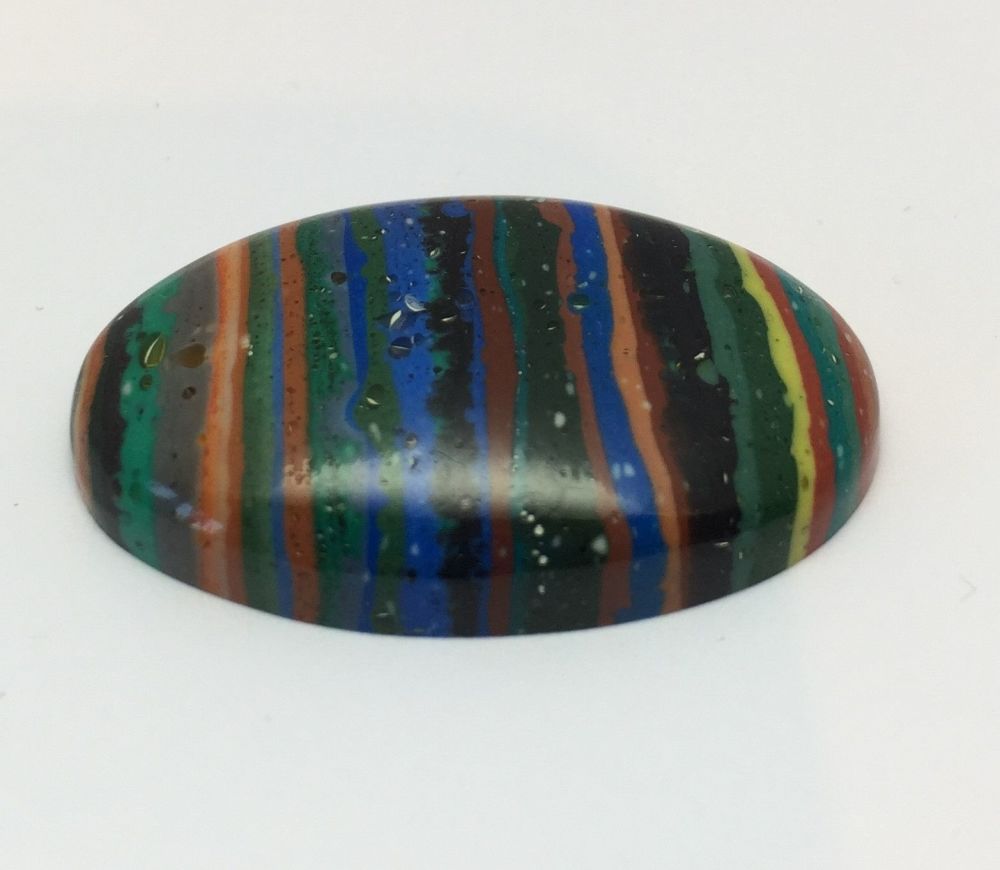 Rainbow Calsilica... well this really is a stone with quite a story!
I remember first hearing about this stone in the early 2000s and thinking it looked colourful and sounded pretty exotic. It was described as a natural stone found in a mine near Chihuahua, Mexico but no one was ever allowed to visit the mine to verify this and the photographs of the mine had an unreal look to them...
Intrigue and mystery and much discussion in the trade! In 2002 the Swiss Gemmological Institute (SSEF) analysed samples of the material and reported that it is pulverised carbonate rock mixed with at least two artists' pigments and stabilised with a polymer - so, man-made not natural.
However (there's always a however) that's not quite the whole story because there IS a natural material which is quartz with veins of blue chrysocolla and red jasper found in copper mines in Arizona - nowhere near as bright and colourful as Rainbow Calsilica but beautiful, rare, natural and valuable... it's on my shopping list!